To promote the diverse and adventurous outdoor offering on the Frysian Islands, Merk Fryslân contacted us last summer with the request to boost their 'Not for wimps' campaign. An ideal opportunity to set up an exciting Kamp C, according to us! We invited 3 influencers focused on outdoor experiences and let them do some crazy stuff. Everything was carefully captured by a professional cameraman and became the basis for a targeted online media campaign.
Approach
Kamp C is a concept developed by Thx.agency. We also call them our influencer bootcamps. What makes Kamp C so special are the challenges that are added to the program. In this way, we add an interactive side to a traditional group trip intended for influencers. All challenges are tailor-made to the client, with the intention of highlighting their destination or product even better. As part of this particular Kamp C, we asked the participating influencers to do a sea kayak race, pick up litter on the beach and take a dip in the North Sea at 6am in the morning. All of this resulted in stunning images that were used on the influencers' social networks as well as for an online media campaign in outdoor magazine Far Out.
[:swvar:text:1331:]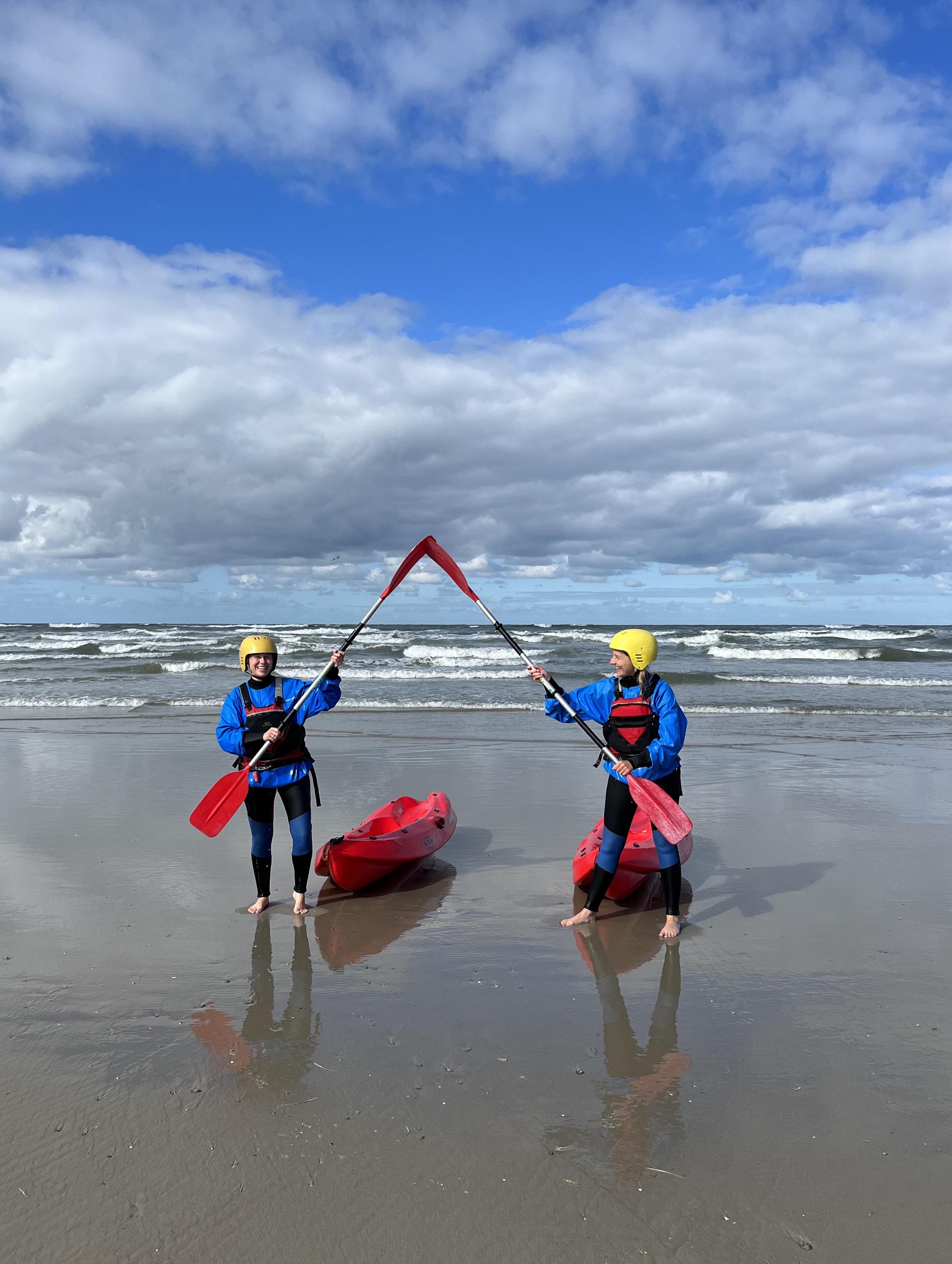 KPI'S
The results
The 140 posts and stories published by influencers reached just over 837,000 engaged followers. Additionally, the video was viewed 1,200 times and via Far Out we reached 260,000 outdoor enthusiasts.
Total number of posts
140
The process
How did we do it?