German National Tourist Board at The Tall Ships Races

At Thx.agency, we already knew that Germany has a lot to offer as a holiday destination. High time to put the assets of our neighbouring country in the spotlight once again. At the request of the German National Tourist Board, we launched a brand awareness campaign in the summer of 2022. For this, we set up a partnership with The Tall Ships Races and were responsible for the development and coordination of the project. 
The concept
From 22-25 July, the more than 850,000 visitors of the free, public event the Tall Ships Races in Antwerp discovered the assets of Germany in a unique way. In the branded container of the German National Tourist Board, visitors had the opportunity to fly over Germany in VR, take a picture in front of their favourite destination via a green screen or take part in a competition for the chance to win a weekend trip to Germany. The German National Tourist Board together with Tourismus Zentrale Saarland GmbH were on hand to provide further information on German.Local.Culture. and Embrace.German.Nature. 
[:swvar:text:1331:]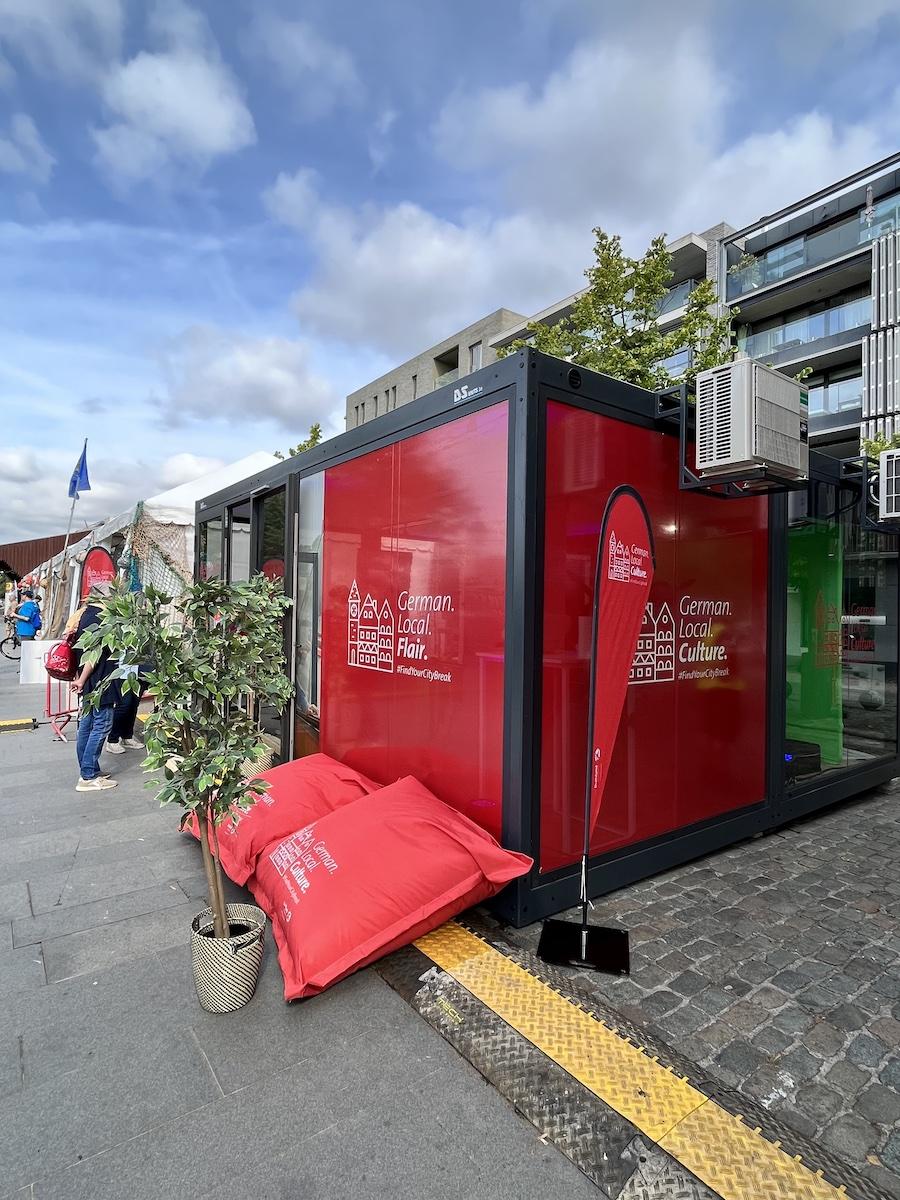 KPI's
Results
The photo booth received great enthusiasm, Germany was put in the spotlight in an original way and the tourist board had the opportunity to highlight the natural and cultural assets of Germany to the more than 850,000 visitors of the Tall Ships Races. In total, more than 185 photos were taken, generating 200 quality new leads. Moreover, the partnership with the Tall Ships Race is used internationally as a best practice by the German National Tourist Board.
Visitors Tall Ships Races
850 K